Sisters on primary care frontline call on BAME community to take up COVID-19 vaccine offer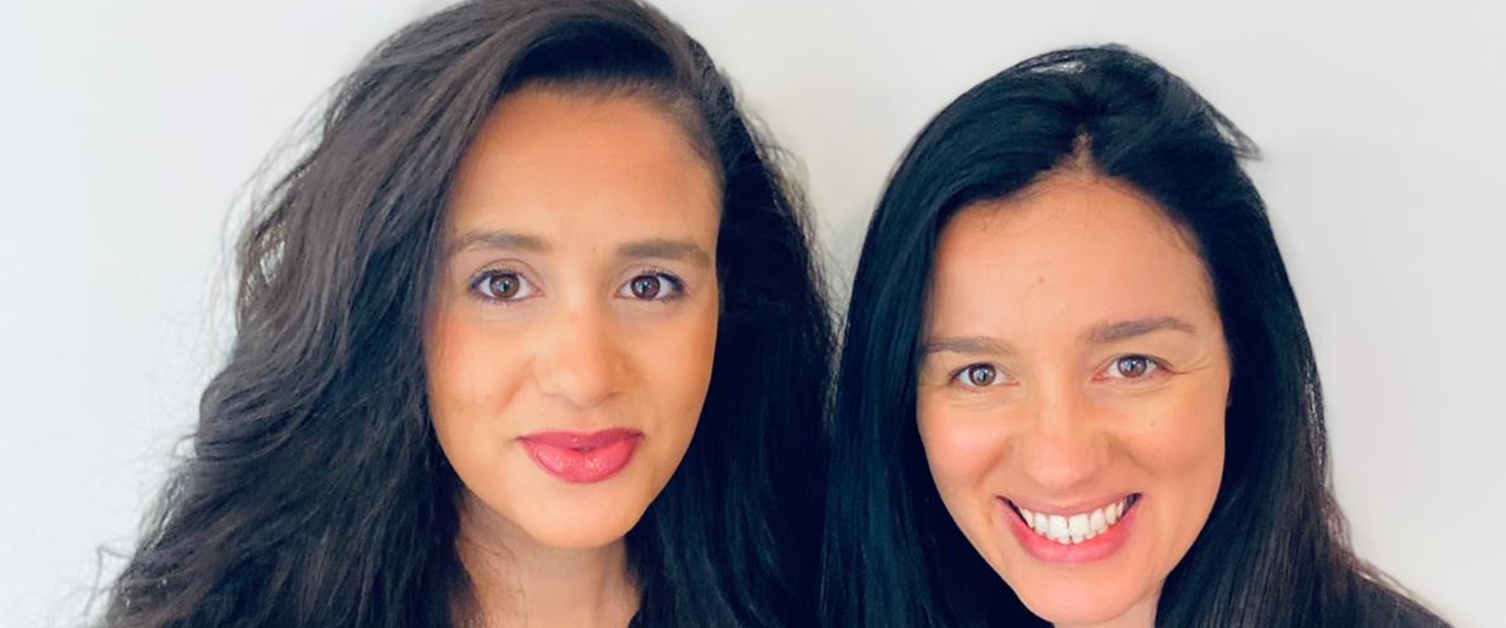 Above: Pharmacist Reem El-Sharkawi with her sister Dr Lamah El-Sharkawi.
Two sisters, who have been on the primary care frontline during the COVID-19 pandemic, are calling on fellow black, Asian and minority ethnic (BAME) community members to get vaccinated.
Reem El-Sharkawi is a pharmacist supporting a group of Swansea GP surgeries, and Dr Lamah El-Sharkawi is a GP at Uplands and Mumbles surgery, and a GP tutor at Swansea University Medical School. They are half-Egyptian, half-Lebanese and, in their words, fully Welsh.
Over the past 12 months, Reem and Lamah have seen the devastating effect COVID-19 can have on families and communities, both professionally and personally.
"We've all been affected greatly by the COVID-19 pandemic," Reem says.
"Many of us – including my sister and I – have lost loved ones to this virus, while others are still experiencing the after effects of COVID-19 long after catching it."
As seen so far elsewhere in the UK, fewer people from BAME backgrounds in Swansea Bay have accepted the offer of a COVID-19 vaccine, compared to white individuals.
National surveys have also shown that people from ethnic minority backgrounds are generally less likely to have a COVID-19 vaccine. This is for a variety of reasons, including potential side effects and safety.
"A lot of people are still hesitant about getting vaccinated," Lamah says.
"While we understand your concerns, and where they may come from, it is so important that we all do our bit and protect ourselves, our family, friends and community."
Reem adds, "One key issue we know many people have concerns about is whether the COVID-19 vaccines are safe to have, given how quickly it has been developed compared to other vaccines.
"They were created by scientists from across the world. All the proper steps and procedures were followed but it was manufactured and tested at a really quick rate because of this global effort and funding.
"The vaccines that are being used by the NHS in Swansea Bay and across the UK have all been approved by the Medicines and Healthcare products Regulatory Agency which is an independent body that scrutinises and regulates all our vaccines and medications to ensure their safety and efficacy."
Both Reem and Lamah have already had their vaccine, as has their father, retired consultant oncologist Dr Salah El-Sharkawi.
"We would strongly urge and encourage all our family, friends and everyone in the community to get the vaccine too," Lamah says.
"There is lots of official information available on the government, NHS and Swansea Bay University Health Board websites but if you have any concerns or questions about the vaccine, please don't hesitate to speak to your GP or pharmacist.
"They will be happy to talk it through with you and answer any questions you may have."
More than 120,000 people have now received their first dose of a COVID-19 vaccine in Swansea Bay, with thousands more booked in for an appointment.
People in Swansea and Neath Port Talbot are being vaccinated at GP surgeries and Mass Vaccination Centres according to where they fall in the priority groups set out by the Joint Committee on Vaccination and Immunisation (JCVI).
At the time of writing, patients in group 6 have begun to be called for vaccination, along with those over age 65. Group 6 includes people with underlying health conditions, eligible unpaid carers, people with learning disabilities, and those with severe mental illnesses.
Follow this link for full information on how the COVID-19 vaccination programme is progressing in Swansea and Neath Port Talbot, and when you are likely to be vaccinated.