Supporting Positive Parenting Advice Line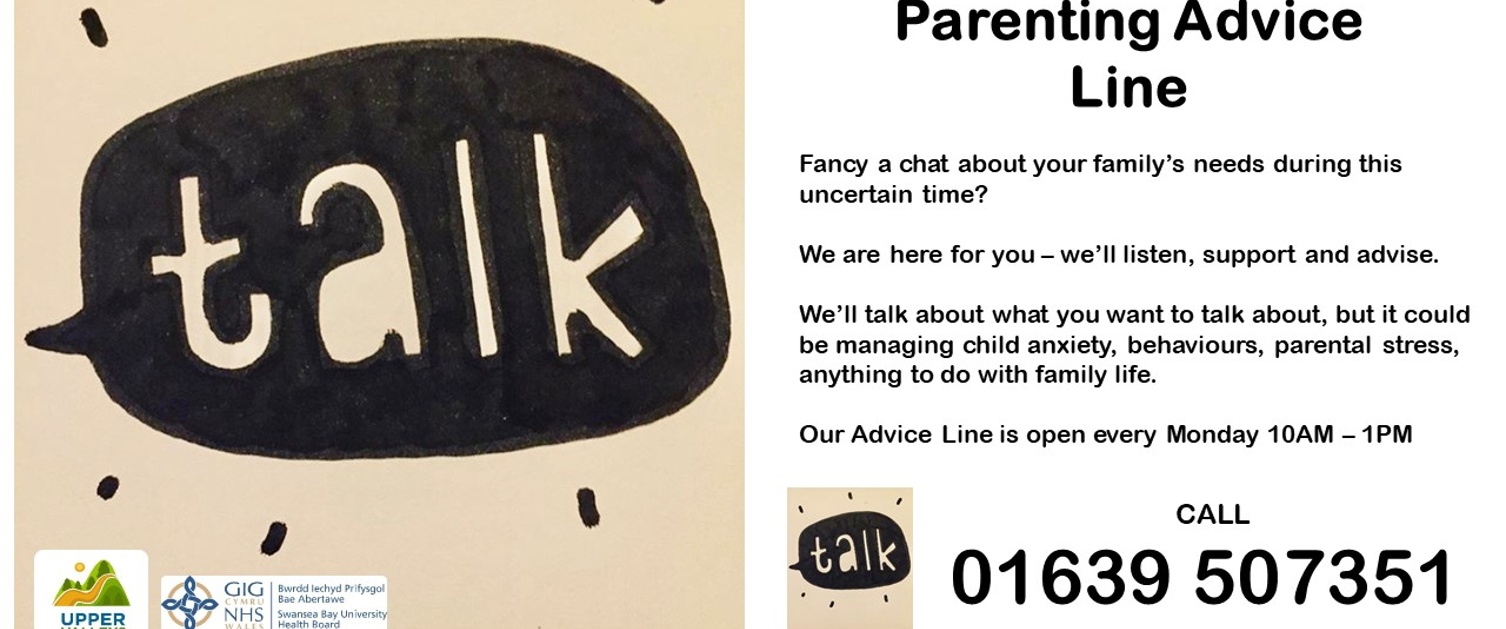 Fancy a chat about your family's needs during this uncertain time?
We are here for you – we'll listen, support and advise.
We'll talk about what you want to talk about, but it could be managing child anxiety, behaviours, parental stress, anything to do with family life.
Our Advice Line is open every Monday 10AM – 1PM
CALL - 01639 507351
This advice line is run by Occupational Therapists who work with children and young people. It is run by Swansea Bay University Health Board in conjunction with the Upper Valleys & Neath Cluster.
Follow this link to view the Supporting Positive Parenting Advice Line image in PDF format.