Super-microsurgery for Lymphoedema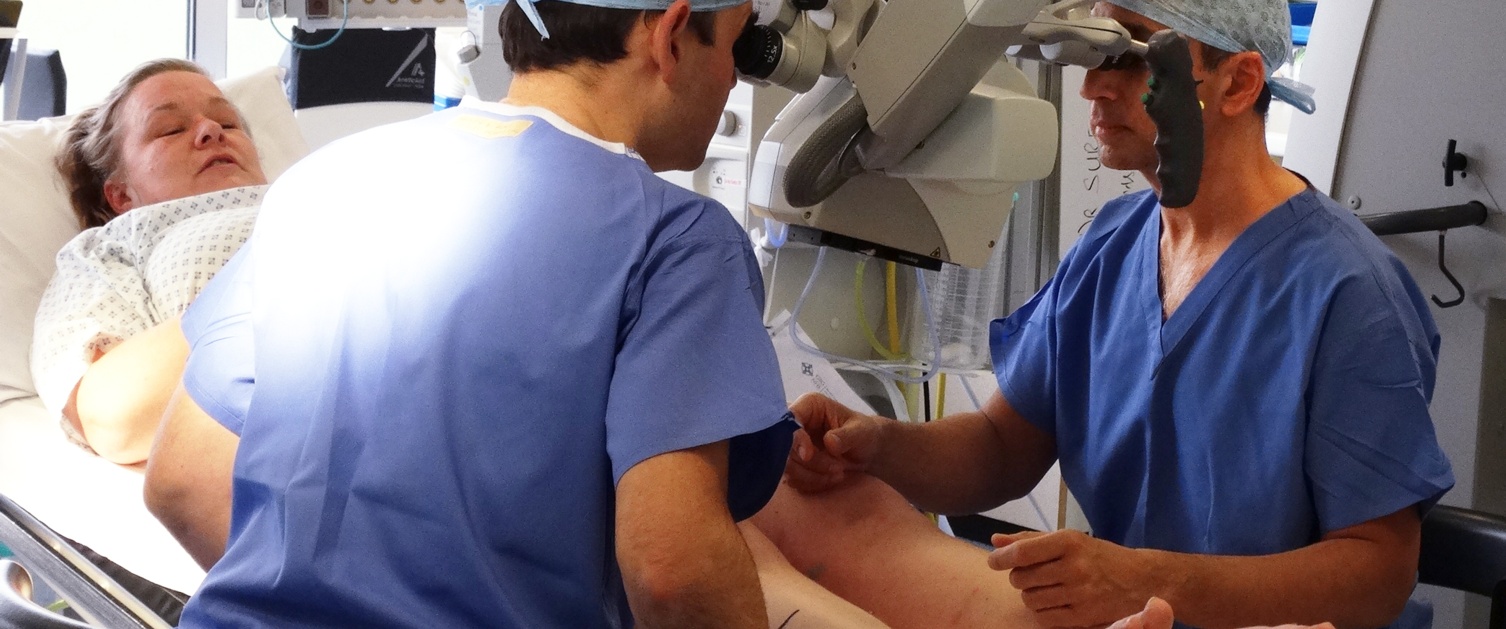 About Us
This pioneering service at Neath Port Talbot Hospital helps to transform the lives of people with lymphoedema, a previously incurable condition.
The service is provided by the Lymphoedema Network Wales in partnership with Swansea Bay University Health Board.
When it began in 2015 it was the first service of its kind in the UK to be available on the NHS.
Lymphoedema is caused by the accumulation of lymph fluid. It can lead to swollen limbs that leak fluid, decreased mobility, pain, anxiety and depression and frequent admission to hospital with cellulitis.
It is caused by damaged or removed lymph nodes following cancer treatment or surgery, as well as non-cancer conditions.
Many people have to wear compression garments for the rest of their lives. Others need medication to control infection.
Specially-trained super microsurgeons perform a procedure called lymphatic venous anastomosis (LVA), which bypasses damaged lymph vessels.
LVA reduces swelling and pain in the limbs. Many of the patients who have been treated have been able to give up wearing compression garments and taking medication. They are also able to return to wearing normal clothes and shoes.
In 2019 the service received a huge boost when a £100,000 donation from the Neath Port Talbot Cancer Challenge enabled the purchase of a state-of-the-art microscope, offering improved magnification and greater manoeuvrability for the surgeons.
Read more about the new microscope on this page.