Covid vaccination for 5 to 11 year olds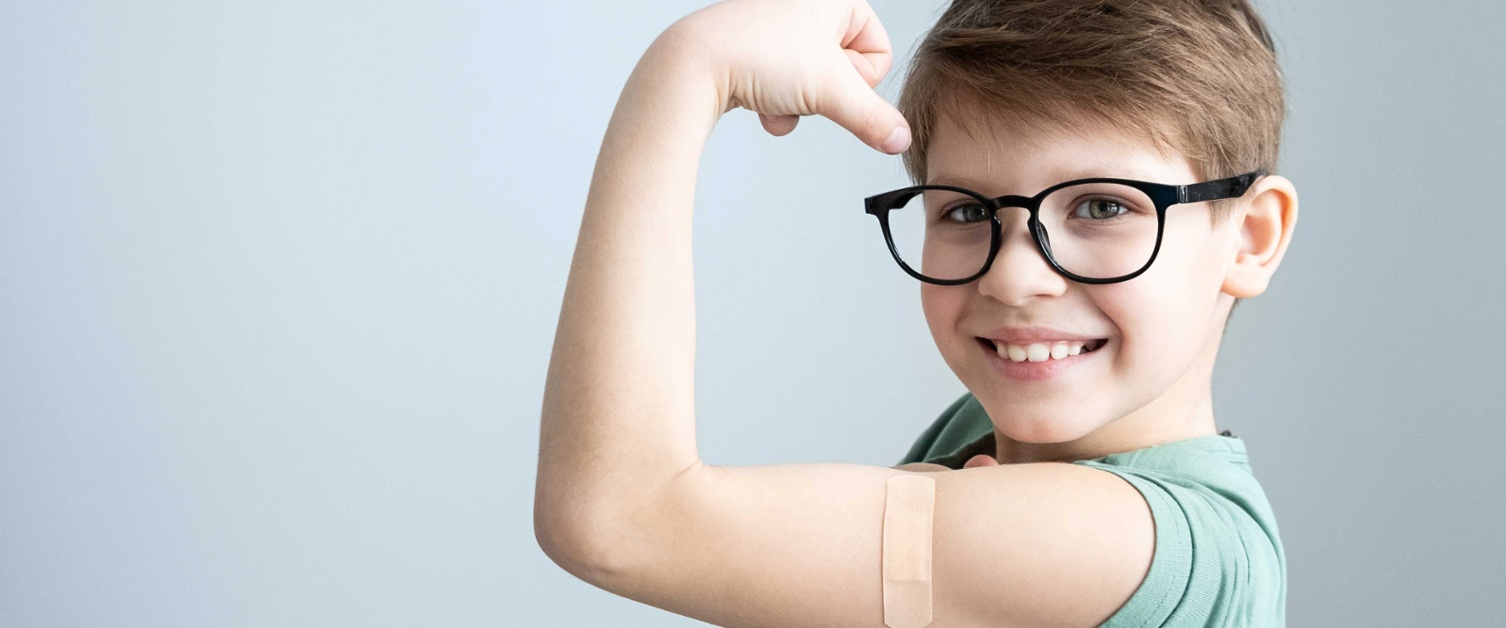 Page updated: 01.07.22
Introduction
If you have a child aged five to 11, they're now eligible for the Covid vaccine.
For most children, Covid is a mild illness and rarely leads to complications. However, small numbers of children could have complications that may result in admission to hospital. This risk is higher if the children have some underlying health conditions.
Getting vaccinated is a safe and effective way to protect them against serious illness and hospitalisation with Covid.
Children who are not at risk will receive two doses of the vaccine 12 weeks apart. The gap is reduced to eight weeks for those children with underlying health conditions. A small number of children will need three doses.
This leaflet explains the coronavirus (COVID-19) vaccination programme for children and young people aged five to 17.
How do I get my child vaccinated?
Call the booking centre on 01792 200492 or 01639 862323 between 9am and 5pm, Monday to Saturday.
Parents and carers can also fill in an online form, link below, and we will contact you to arrange an appointment.
Follow this link to request an appointment for your five to 11 year old.
You will find the answers to some frequently asked questions below.