Flu Clinics for Cwmtawe Cluster - Autumn 2020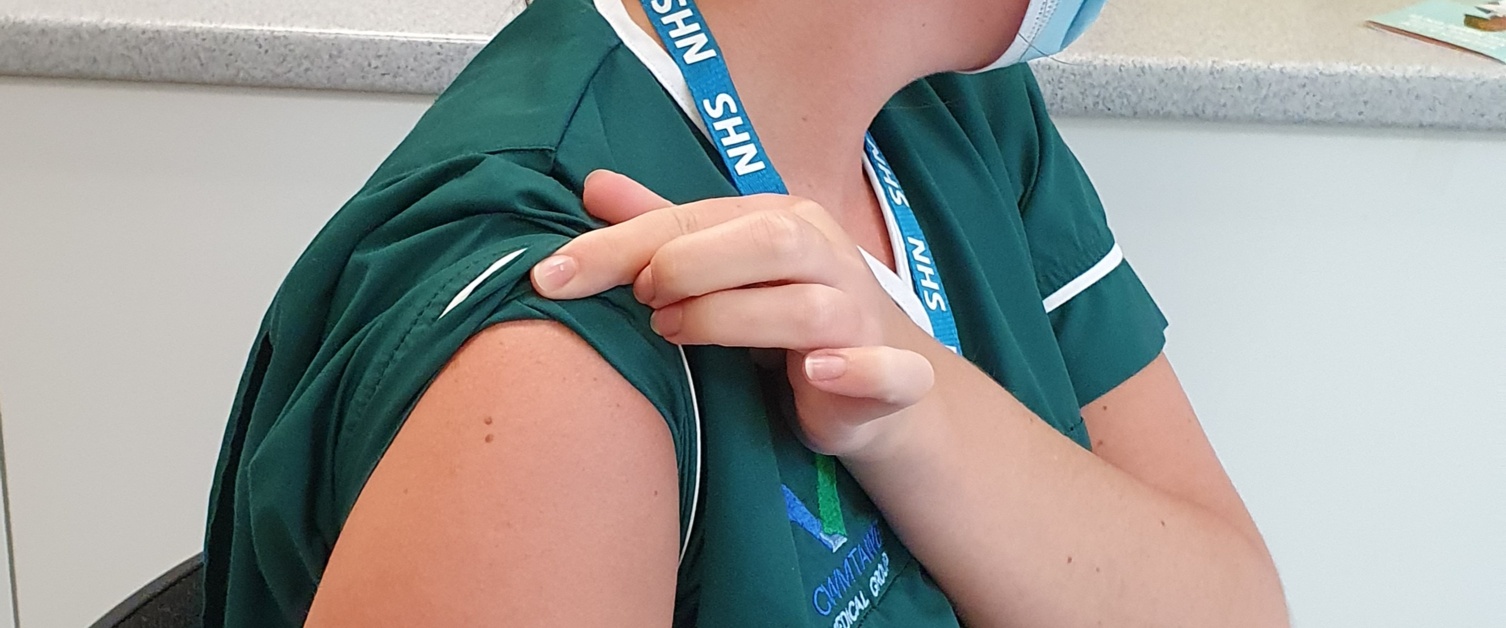 Flu Clinics for Cwmtawe Medical Practice
Clydach & Morriston
The Flu Clinics for Cwmtawe Medical Practice will be undertaken in a slightly different way this year because of the Covid-19 pandemic and the requirement for social distancing which remains at the recommended 2 metre distance apart.
Therefore the following arrangement are being made to allow for the majority of people who require and request a vaccination to be able to have access to appointments quickly and efficiently.
This year clinics will be held each Saturday in October in Clydach Community Centre, on Vardre Road, and the Tabernacle Church, in the centre of Morriston.
Clincs will also be held from 21 September, Monday to Friday, at Clydach Primary Care Centre and Sway Road Surgery Morriston.
You MUST contact your surgery beforehand to book your appointment by emailing askmyGP or telephoning the practice.
All patients will be asked to wear a face covering, to hand sanitize on entry to all venues and not to turn up more than 5 minutes before their appointed times. There will be no toilet facilities available at either sites.
There will be multiple vaccinations being performed in one large room so there will be no personal or confidential information requested or discussed.
There will be no place for patients to undress so it is recommended that short sleeved shirts and blouses are worn.
The vaccination requires a quick 'jab' into the top of your arm – some people may feel a little localised soreness afterwards. In the rare event you experience any side effects please talk to your doctor.
Any patients on blood thinners should have their latest INR test results with them as no access to patient notes will be available.
Over 65's, patients with chronic illness and those in the vulnerable groups will also be offered appointment either in the surgeries in the afternoons or in the alternative venues as a matter of priority.
There will be some evening clinic appointments also available from between 5:30 pm and 7pm in both Clydach and New Cross practice sites.
A drop in service will be available on Saturday mornings for all patients but only in the Clydach practice site as this will allow us to observe social distancing as the Morriston sites will be too small to observe the 2 meter rule.
Dr Iestyn Davies said: "We at Cwmtawe Medical Group have worked hard to ensure that the flu vaccinations can be administered in a timely manner thus offering the widest and earliest protection from Influenza which currently kills approximately 20,000 people across England and Wales each year."
Strawberry Place Surgery
In light of COVID-19 and the need for Social Distancing, Strawberry Place Surgery will be holding Saturday morning pre-bookable Influenza Clinics starting on Saturday, 19 September, for patients aged 65+ and on Saturday, 26 September, for patients aged 65+ and those 'at risk' under the age of 65. Please note that we will not be receiving all stock in the month of September and we will therefore be arranging future clinics in October.
Patients who have received the Welsh Government Shielding letters will be invited to the surgery on the Saturday Clinics between the hours of 9am and 10am. Staff within the practice have already started to contact these patients to arrange their appointments.
Patients in the 'at risk' category will receive a letter of invitation to book an appointment. Please can these requests be made between the hours of 11am to 12.30pm (Monday – Friday)
The practice will have a walk in/walk out system and will need patients to adhere to the following:
• Arrive on time (do not arrive early for your appointment)
• Social Distancing should be followed
• When entering the practice please provide your Name and Date of Birth
• Your temperature will be taken by a member of staff
• You will be directed to the door number where a Clinician will immunise you - so please ensure you have removed your jacked and rolled up your sleeve in preparation for the influenza vaccine
• You will then be directed to the exit of the practice.
We ask that patients arrive with face coverings and please note that all staff will also have face coverings. The Voluntary Sector will be assisting us in directing you through the clinic in order to keep everyone safe.
Llansamlet Surgery
Please contact the surgery for information.